The Amazing Kazinga Channel Boat Trip in Queen Elizabeth National Park
The famous Kazinga channel links Lake Edward and Lake George over a distance of about 32 kilometres, and is one of the primary features in Queen Elizabeth National Park in Uganda. The channel has become a popular tourist attraction due to its magnificent wildlife sightings, with many tourists opting for a boat cruise safari in order to fully explore the channel's offerings.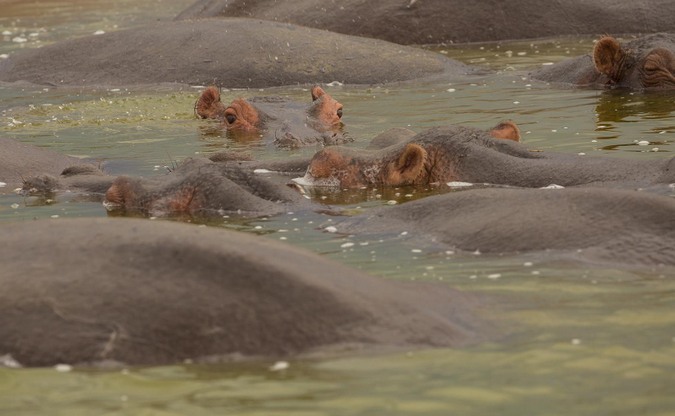 Kazinga channel is home to a number of animal and bird species – including the world's largest concentration of hippos and Nile crocodiles. Animal species to be on the look out for – either in or alongside the banks of the channel – include Nile crocodiles, hippos, monitor lizards, buffaloes, and elephants.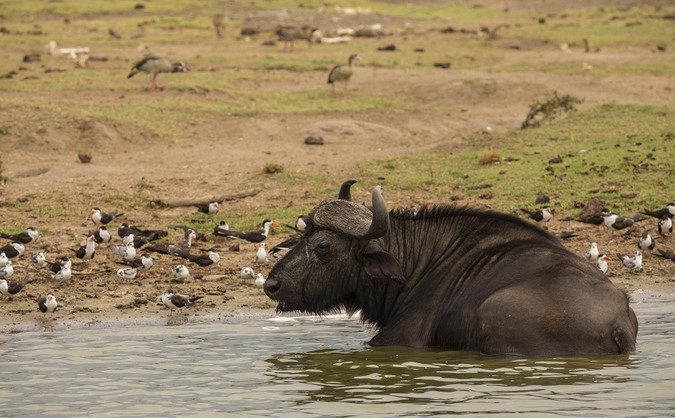 There are also about 60 species of birds that can be sighted during a boat cruise. Species such as African skimmers, black bee-eaters, pink-backed pelicans and reed cormorants are just a few out of the many that can be seen.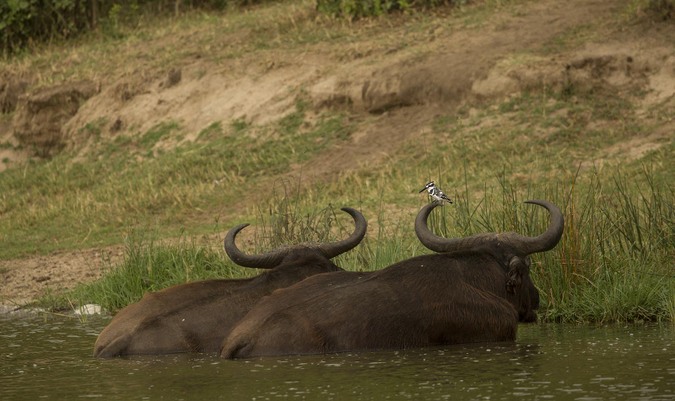 A typical boat cruise along the Kazinga channel lasts about two hours and starts from the landing site below the famous Mweya Safari Lodge. Professional tour guides from the Uganda Wildlife Authority (UWA) accompany tourists during boat rides and give all the necessary information regarding wildlife along the channel, and also help in identifying both animal and bird species.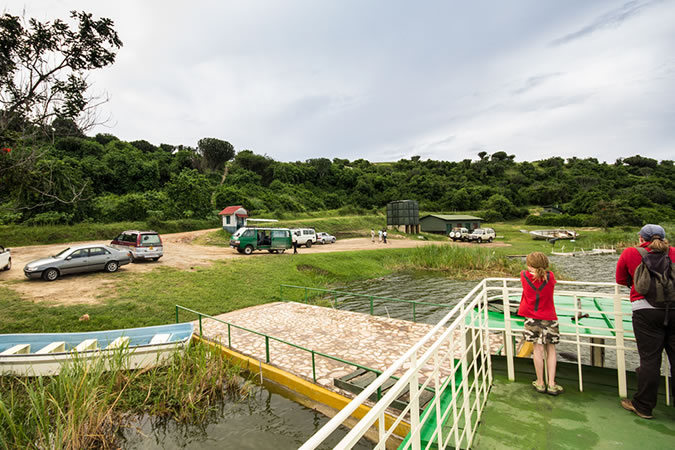 Fishermen can be seen with their boats on the shore, especially in the afternoon. Fishing is usually done at night when the hippos are grazing on land.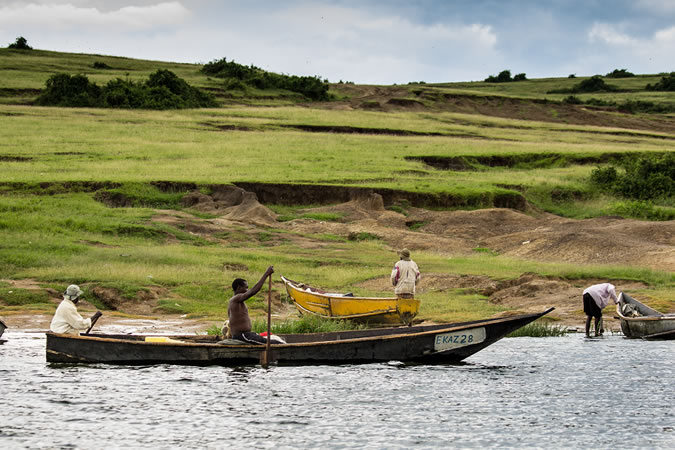 Kazinga channel is partly why Queen Elizabeth National Park is one of Uganda's most popular tourist attractions. Tourism in this part of the country is always steady throughout the year because there is so much to see. The accommodation facilities in Queen Elizabeth National Park are state-of-the-art and fall within the budget and preferences of many tourists.
Social Share